I haven't been very active on my blog lately… There's been a lot going on, and a lot of back and forth between The Mother City (Cape Town) and Joburg (The City of Gold).
On one of my recent business trips to Joburg, to keep myself from losing my mind, I decided to take every spare moment I had to shoot some personal work. Work that I've always wanted to shoot. Sadly, there weren't many spare moments, but I got a good few beautiful shoots under my belt. This was the last one I shot before returning for good to Cape Town, but it's the first one up on my blog. A 'Last in, First out' situation.
I've had the idea to do this shoot for a long time, but I kept putting in on the back burner for 'more important' (read bill paying) work. Finally, with a mad rush to the end of my trip, I took the final gap in a last minute night shoot.
I didn't bring Dakota, my Hasselblad, with me on my trip. She stayed at home to rest, which gave me a chance to fall back in love with my with trusty Canon 5Dmk3, which outside of my corporate work, hasn't been seeing a lot of action since Dakota and I became official.
This shoot was going to be special so I got hold of Michael at Sunshine Company and organized a one-night-stand mistress. The new H6D-50c.
I can't explain the difference between my H3D2-39 and the H6D. They are so similar, but worlds apart. They both look and feel similar, although the H6D looks newer and way sleeker. With it's new sleek design, comes the answer to my biggest gripe with the H3 (and basically all older medium format cameras), the autofocus. Hasselblads are pin sharp, the sensors and the lenses are able to resolve incredible detail - if, and it's a big if, you can actually get your focus right. The issue isn't a big one under normal shooting conditions, but as soon as the conditions are less than perfect, either backlit or low light, focus becomes very hit and miss.
Between the super bright focus-aid light, and the advance true focus, even in the dark basement the H6D never missed focus. Not once.
Another super-handy modern feature is the built in Wifi. At first, when cameras started coming out with WiFi I thought it would be super gimmicky. I pretty much always shoot tethered with tether-tools gear. Who would use WiFi right? A clumsy photographer who tripped over his laptop charger and broke it. (The charger broke, thankfully not the laptop).
Being able to tether wirelessly to my iPad now had the chance to prove this modern feature wasn't a gimmick. It was slow, and would often disconnect as the camera intermittently turned off the WiFi, but it was great to have a quick peak to ensure what I was achieving what I had in my mind. For the most part, I just viewed the images on the touch screen of the camera - but it was super handy to be able to show the makeup artist and the models the images on a bigger screen. I would say however, that it's too slow to be effective while shooting fashion.
The screen on the back of my H3D is reminiscent of the first color screen phones, while the touch screen on the H6D can be likened to an iPhone.
In terms of image quality, the files coming out the H6D are beautiful, but then the files coming out of my older H3D are, while sporting 11MP less than the 50c, equally beautiful.
The area I most wanted to push the new CMOS sensor in the Hasselblad was the low light. That was the plan: to shoot in low light and see what the new sensor can do at high ISO - something at which older medium format cameras are notoriously bad.
That plan changed though. The ambient light in basement was messy and rather ugly. I decided to shoot everything at ISO 100 using flash, and make it look like I shot in low light. While this wouldn't be a challenge for the camera, it would be a fun challenge for me.
To achieve the look of the fluorescent in an underground parking lot, I used green, blue and magenta gels.
Thankfully, Photohire has made it possible to rent Broncolor in Joburg through Flashback studios.
I took with me a Scoro 3200 pack with three heads and two head extensions. Sadly, all the Move L packs and Siros L lights were out on rental on the day of the shoot. I also took a Para 88, a 5ft octo, a 60x60 softbox and standard reflectors with white umbrellas. I only used the softbox and the standard reflectors. Simple is usually better, but I'd rather take extra gear and not use it than need it and not have it.
My friend and fellow photographer, Maritz Verwey joined me on the shoot, mostly to provide quality company, but also because he had the supply of colored gels I needed. Chance would have it that he had an older Bron battery pack in the boot of his car. This turned out to be super handy, as even with the head extensions, I couldn't put lights far away enough to mimic the fluorescent light in the background.
The setup was relatively simple. We placed a green gel on his battery powered light and hid it behind a pillar, and then moved a the 60x60 softbox with a blue gel, and a standard reflector with a magenta gel around the models and the car as we shot. This combination created some stunning results.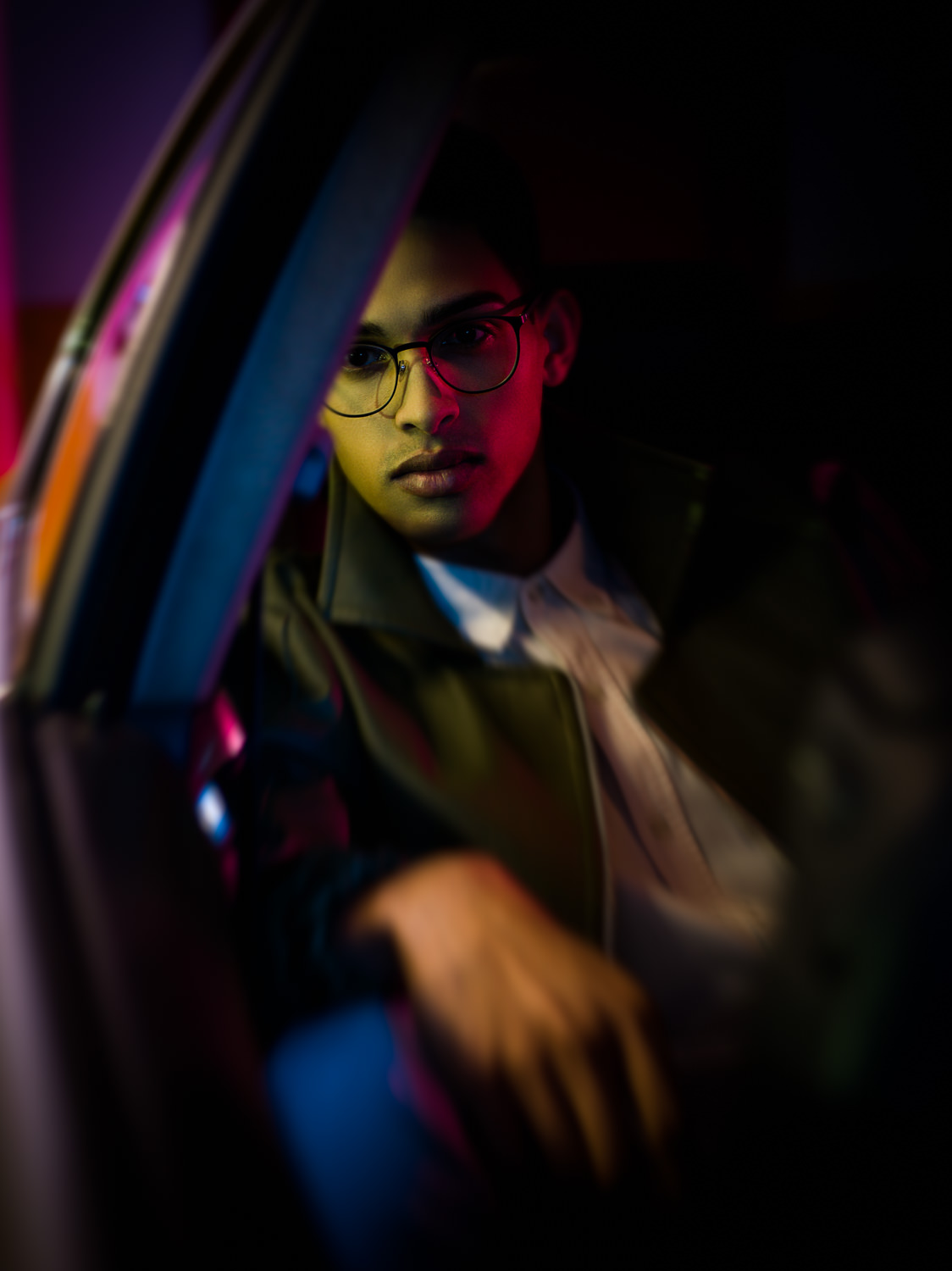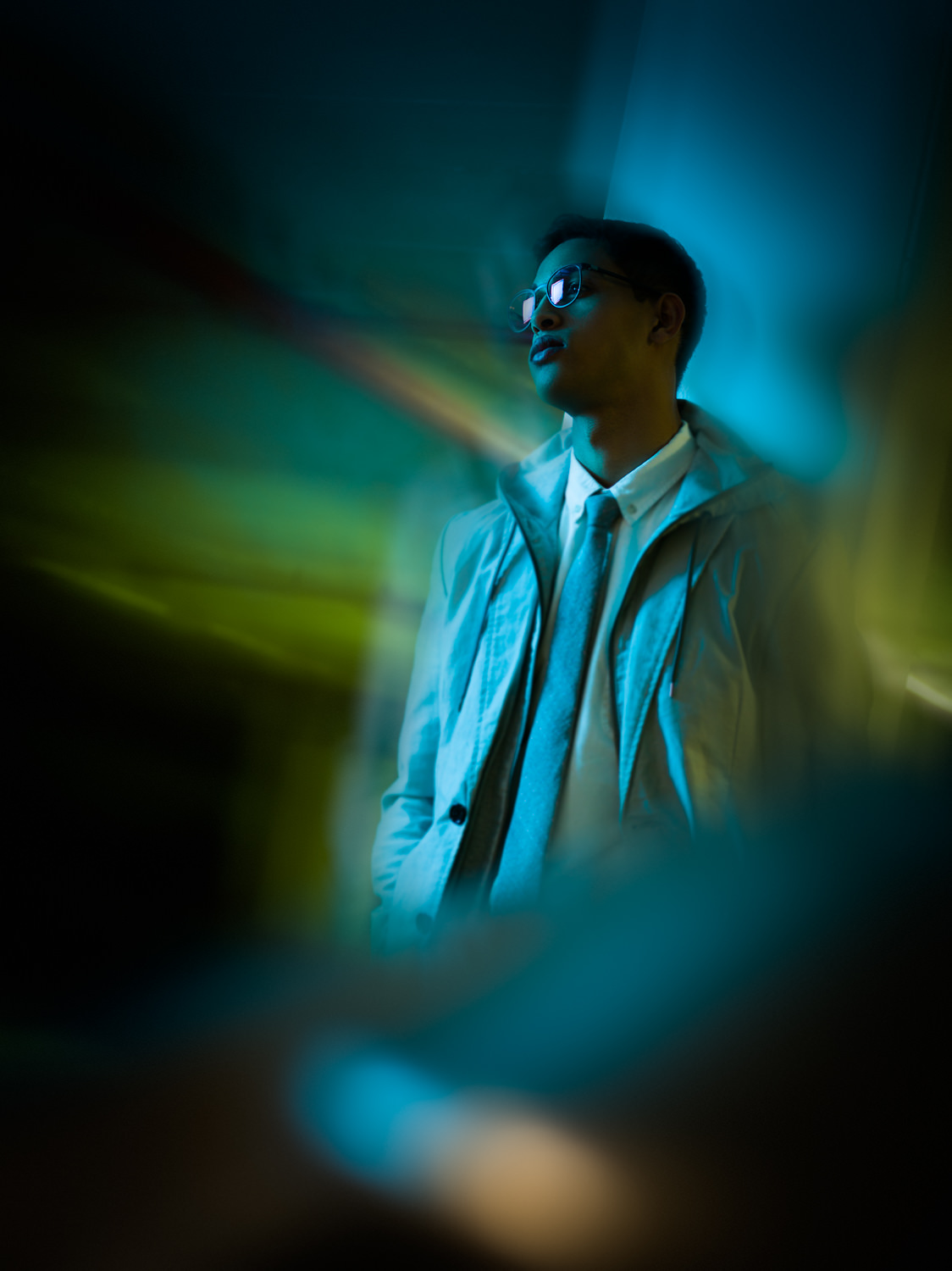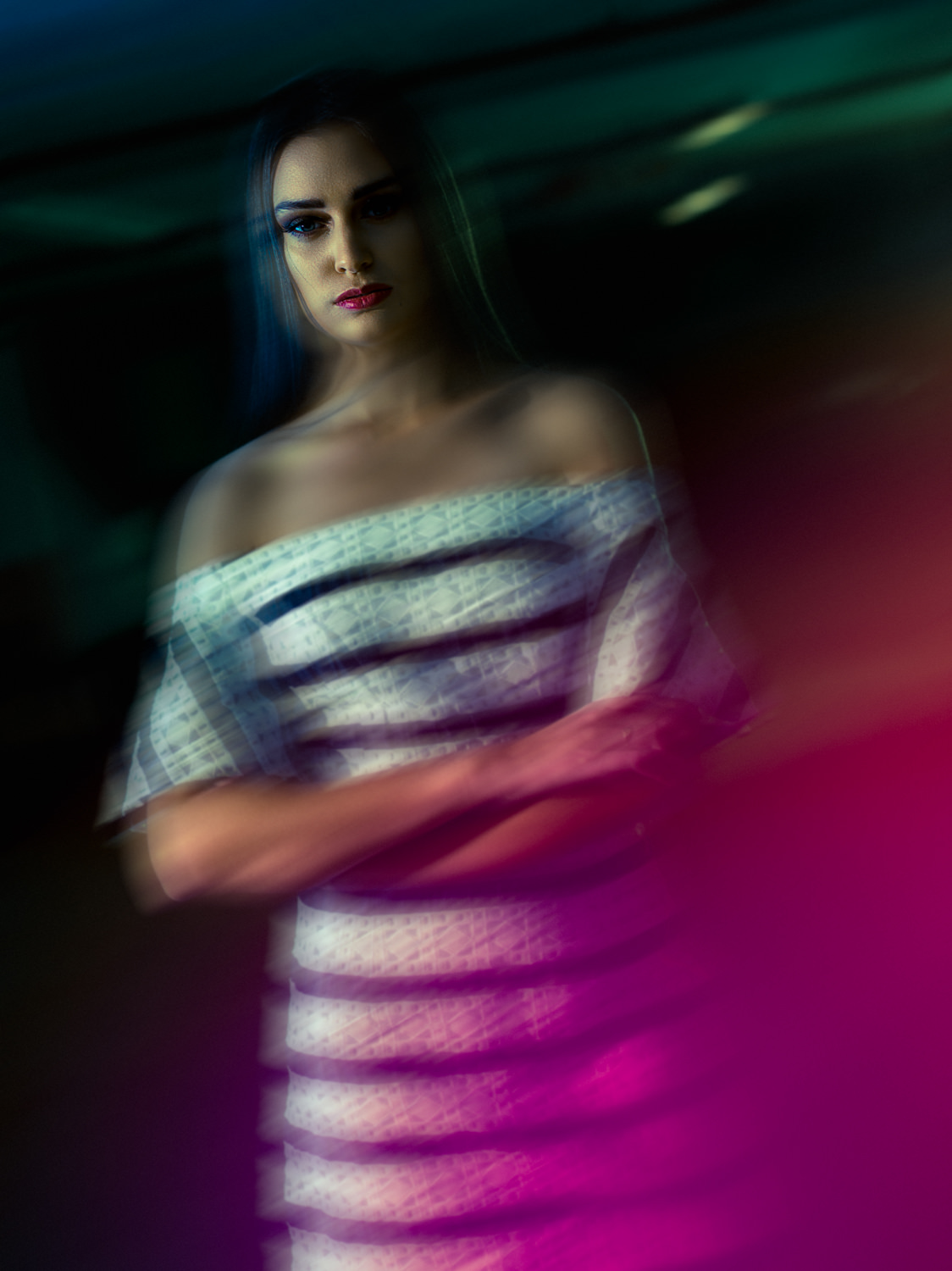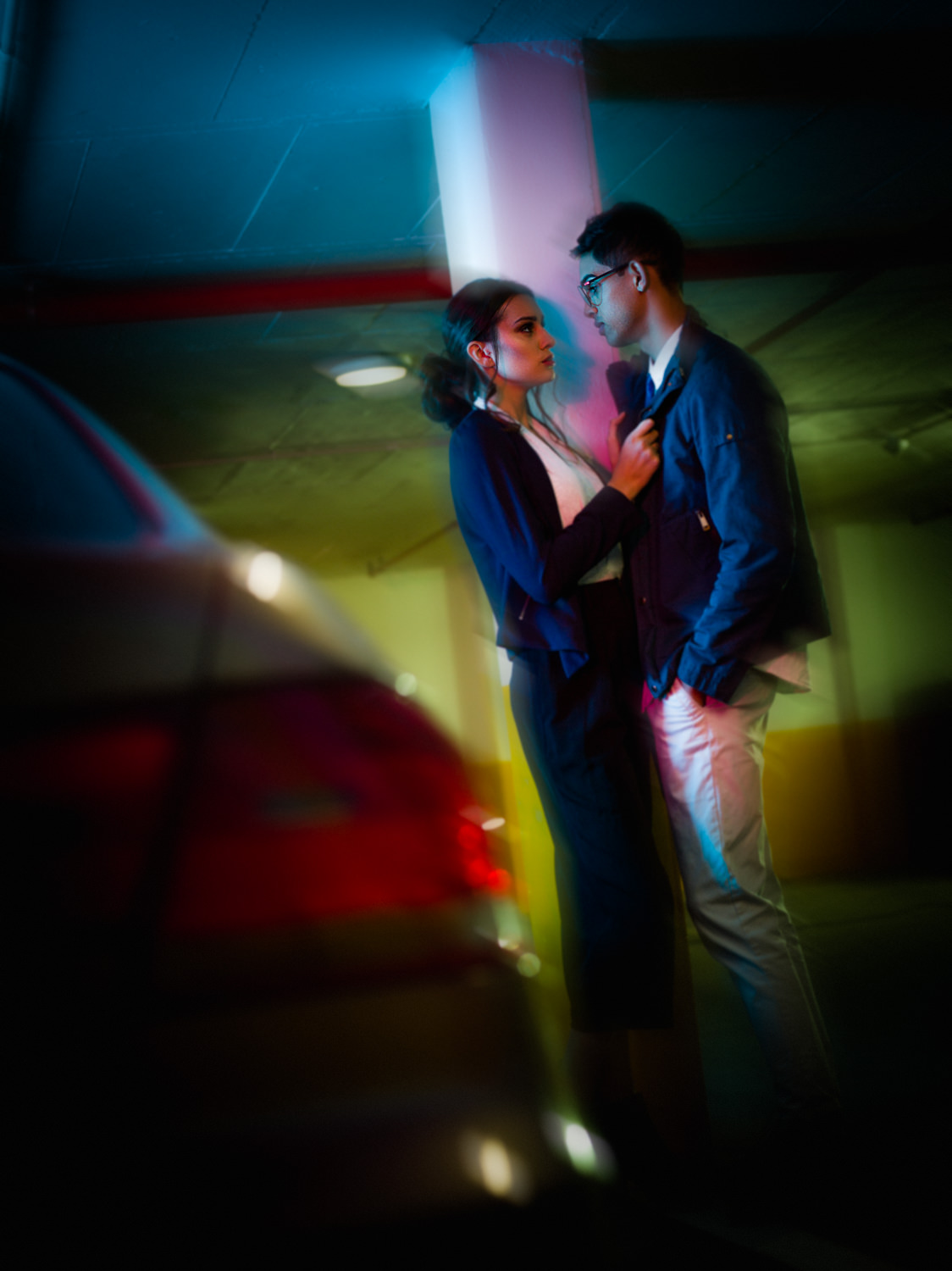 Don't forget to follow me on Instagram: @timgerges, and like my page on Facebook: http://facebook.com/timgerges.photographer. Feel free to contact me through there or via email if you have any questions about this blog post, or any other work on my website.
Photography is magic.
Create.
|tim|