One of my friends, and fellow photographers, sent me a screen-shot of David's Instagram and recommended I do a shoot with him while he is in Cape Town. I messaged him through Instagram and we met up. As we chatted, ideas started flowing and we decided to do a Road Trip fashion editorial with him and his wife, Gabbi. It's something I've been wanting to do for a while.
I contacted my friend, Ed, and asked if we could use his old, classic Mercedes for the shoot. He said yes, and I took a drive up the West Coast to find a dirt road that would be suitable. We were all set.
This is one of those stories that prove it's always better to be over-prepared.
I had initially planned to do shoot the editorial using only natural light, but the day before, I thought it may not be a bad idea to take some studio lights with, incase the weather was bad, and I needed to recreate the sun. I'm a big fan of recreating sunlight using flash – even on location. I contacted Photohire, and they happily let me use two of their new 400w Siros L – just in case. The Siros saved the shoot.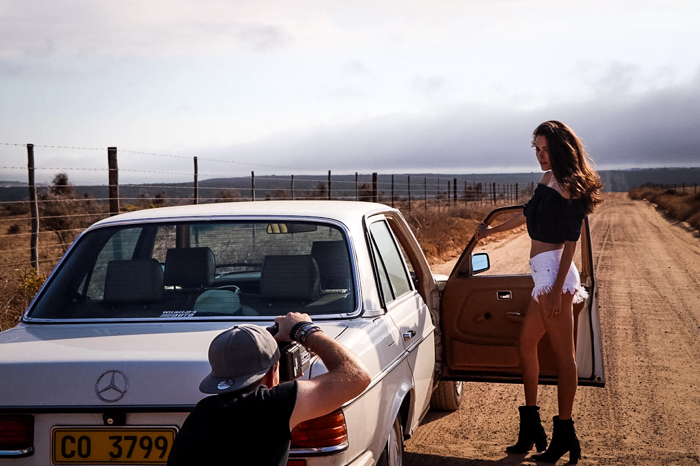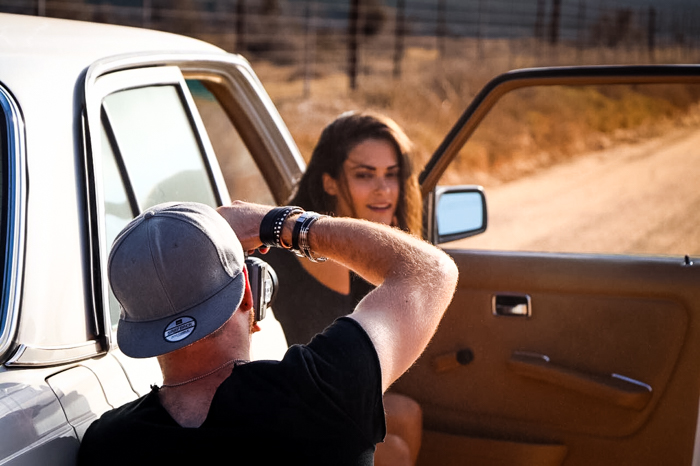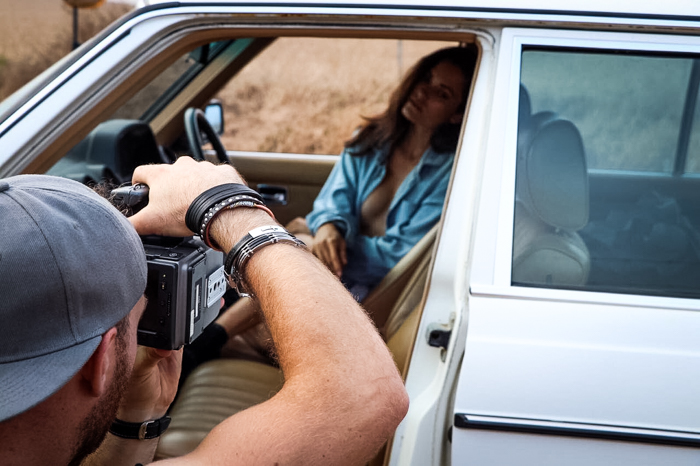 It was a beautiful Saturday afternoon in Cape Town, but as we drove out of town and up the West Coast, the weather changed quite dramatically. It was clear that I wasn't going to get the warm sunset shots I had intended. Thankfully, I had the Siros L on hand.
To recreated the sun setting, I used one Siros L with a P70 reflector and two layers of CTO, taped on with some gaffer tape. By placing the flash around the car, and having it peaking just in shot, I was able to make it look like the warm sun setting on a calm afternoon. Behind the scenes though, it was very windy.
The Siros is the perfect light to have in situations like this. It packs enough punch to recreate daylight, and the fact that it is battery powered, means I didn't have to have any additional power. We shot the entire editorial using a single battery, and I never once worried that we were going to run out of power. The RFS wireless trigger is also really great on location – no wires at all: I could move the light anywhere without worry. (I used a sandbag on the stand to ensure the light didn't topple over in the heavy wind.)
Don't forget to follow me on Instagram: @timgerges, and like my page on Facebook: http://facebook.com/timgerges.photographer.Feel free to contact me through there if you have any questions or any other work on my website.
Photography is magic.
Create.
|tim|